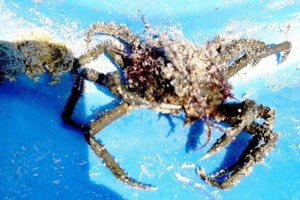 The meeting was recorded and is available for viewing at LiveStream:
http://livestream.com/accounts/4896157/events/4154327
Presentations and meeting info is available on the SMP website at: http://www.rismp.org/calendar/past-meetings-and-events/
A special thanks to the following individuals:
Perry Raso, owner of Matunuck Oyster Bar who donated oysters & clams for our shucking demonstration. Can we say "Yum!?"
Bob Rheault from the East Coast Shellfish Growers Association for teaching us how to shuck safely and for offering important tips for keeping shellfish cold and safe for consumption. I hope you have all been buying local shellfish and practicing at home!
Matt Griffin from Roger Williams University, Center for Economic & Environmental Development for presenting valuable and interesting science on shellfish restoration efforts in the state.
Maria Vasta, recent graduate of the URI Marine Affairs Program, for sharing her thesis work investigating agritourism potential for shellfish aquaculture through a nation-wide survey of growers.