Rhode Island Seafood Challenge: Chowder Cookoff – April 4th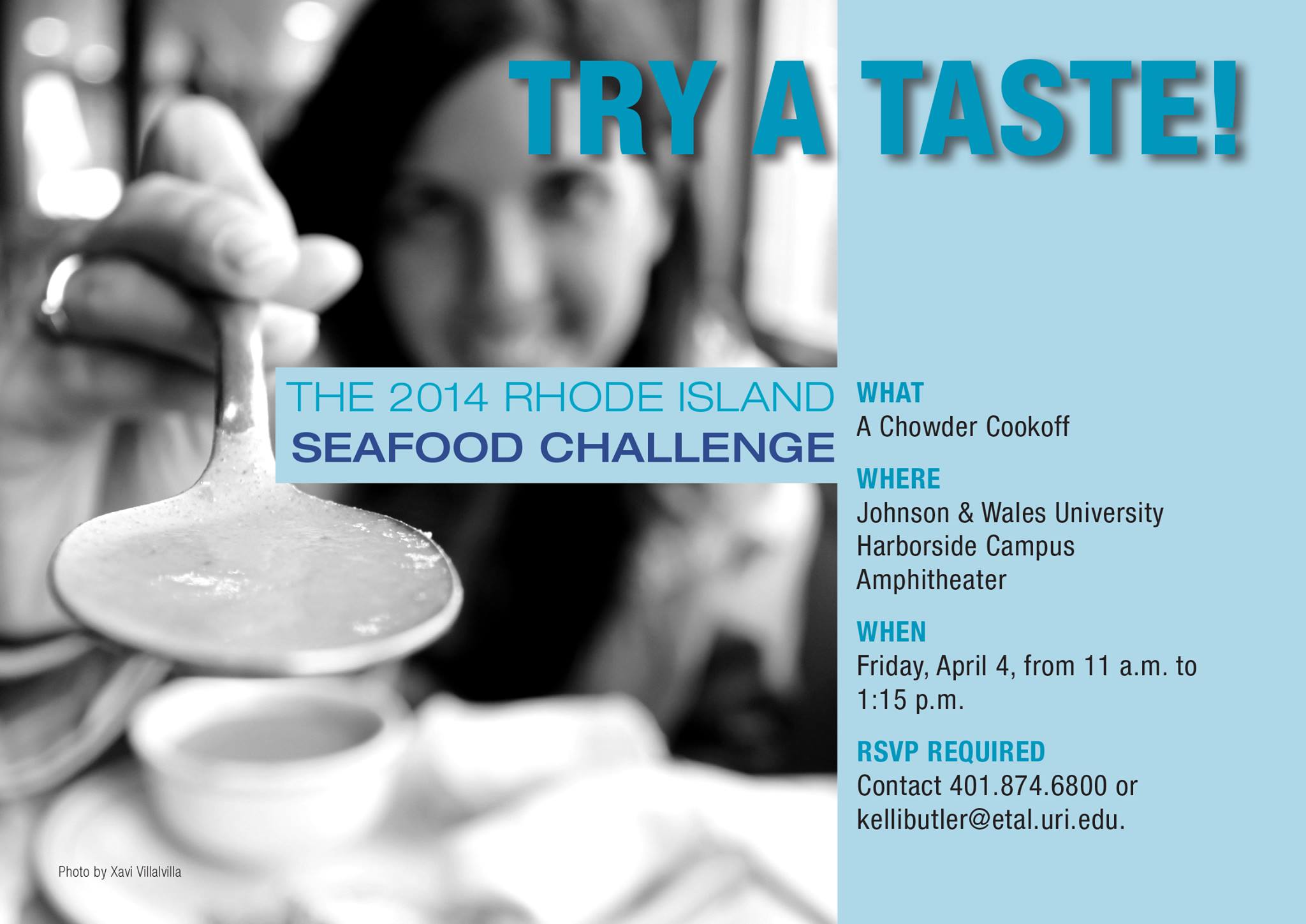 The 2014 Rhode Island Seafood Challenge puts Johnson & Wales University culinary students to the test making Rhode Island-style clam chowder
Join us for the 2014 Rhode Island Seafood Challenge—a chowder cookoff at Johnson & Wales University (JWU) on Friday, April 4, from 11 a.m. to 1:15 p.m. [Reservations required; see below.]
Three teams of JWU culinary students will prepare their own original recipes for Rhode Island-style clam chowder for a guest audience of other JWU students and the public. The audience will get to taste each of the chowders and vote for their favorite. The winning team will be featured on NBC 10's Cooking with Class with Chef Frank Terranova.
In addition to the recipe challenge, experts will present talks on Rhode Island's seafood industry and food safety. Speakers will include Ken Ayars, chief of the R.I. Department of Environmental Management's Division of Agriculture, Chris Lee, director at Sea Fresh, a seafood processor and wholesaler in North Kingstown, R.I., and Lori Pivarnik, coordinator of the University of Rhode Island's Food Safety Outreach/Research Program in the Department of Nutrition and Food Sciences.
"Incorporating fresh, local ingredients is a focus of the Wellness and Sustainability concentration that many of our students are studying. This competition is a way to share that with the public while challenging our students to experiment with this great locally available seafood," said William Idell, department chair in the JWU College of Culinary Arts.
Fresh clams will be donated by Atlantic Capes Fisheries in Bristol, R.I.
This event will be held at the JWU Harborside Campus Amphitheater. Seating is limited. This event is free, but advance reservations are required by contacting Rhode Island Sea Grant at (401) 874-6800 or kellibutler@etal.uri.edu.