RISG Coastal and Ocean News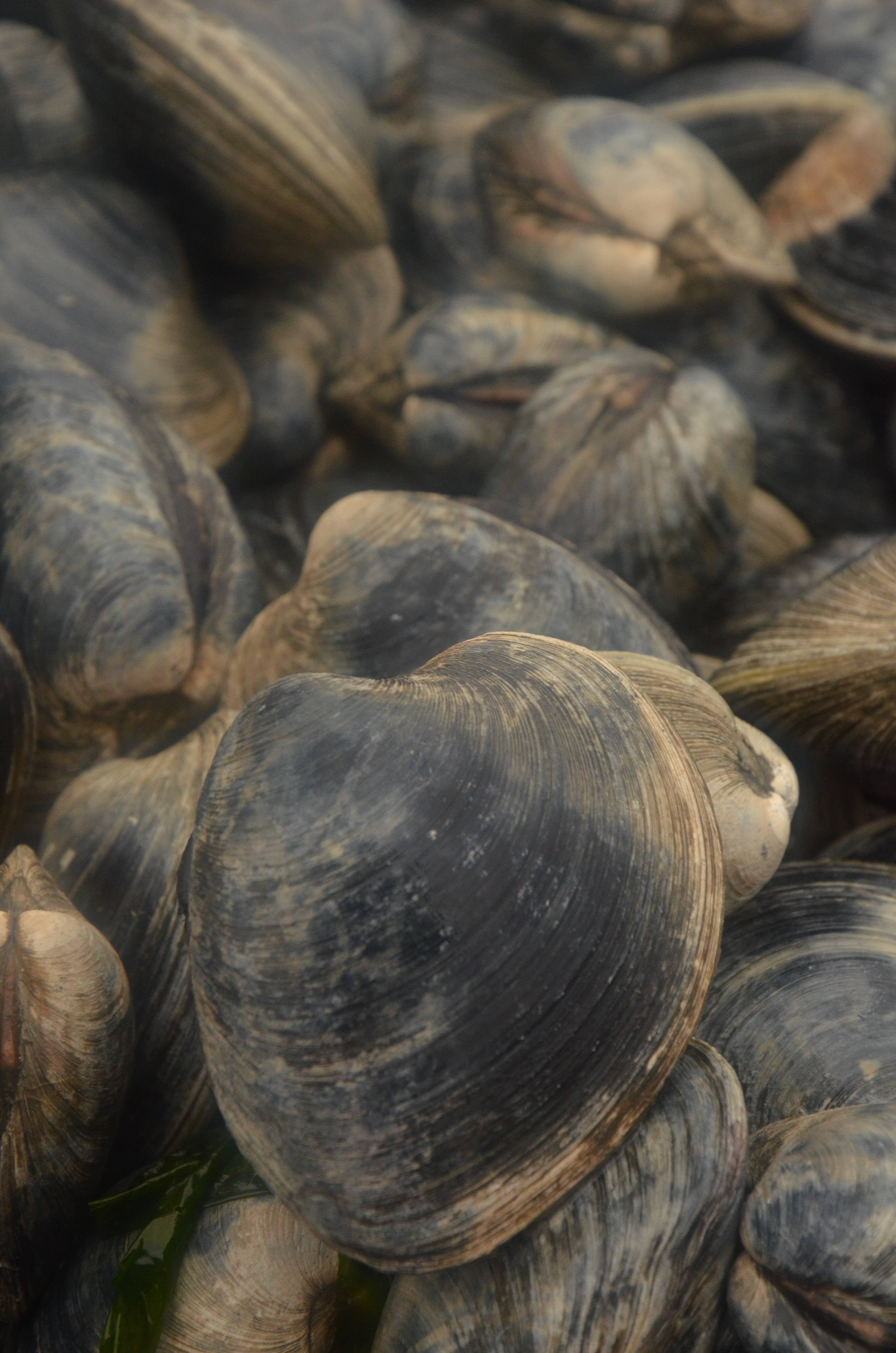 Rhode Island Sea Grant's October 'Coastal and Ocean News' includes three articles about shellfish research, aquaculture, and shellfish management in Rhode Island.
Quahog Behavior Findings to Help Management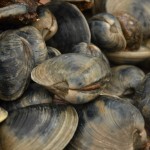 Clusters of quahogs found in closed waters have often been assumed to be spawning sanctuaries where quahogs settle and reproduce, expanding their population. Researchers, however, are finding that crowded spaces are actually lowering reproductive rates, suggesting that quahog larvae are originating from fished areas. –Read More–
Oyster Farm Model for Aquaculture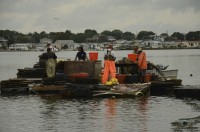 Perry Raso's seven-acre oyster farm supports one of the most proclaimed restaurants in the state and put aquaculture on the map as a real business model.
The Matunuck Oyster Bar not only grows its own oysters, little necks, and seaweed for consumers, but also acts as a shellfish nursery that supplies see to businesses throughout the U.S. including Boston and New York. –Read More–
Fellow Challenges Shellfish Regulations in Closed Waters
Melissa Chalek, Rhode Island Sea Grant Marine Affairs Policy Fellow, was the only student to present at the Sea Grant Law and Policy Journal 2013 Symposium earlier this September in Mississippi.
Chalek presented her research investigating shellfish relay science and regulations that concern transferring shellfish grown in closed waters to approved waters in order to purge themselves of contaminants to levels safe for consumption. –Read More–
Click here to view Rhode Island Sea Grant's Coastal and Ocean News.