RI clams: some are Notata and some are not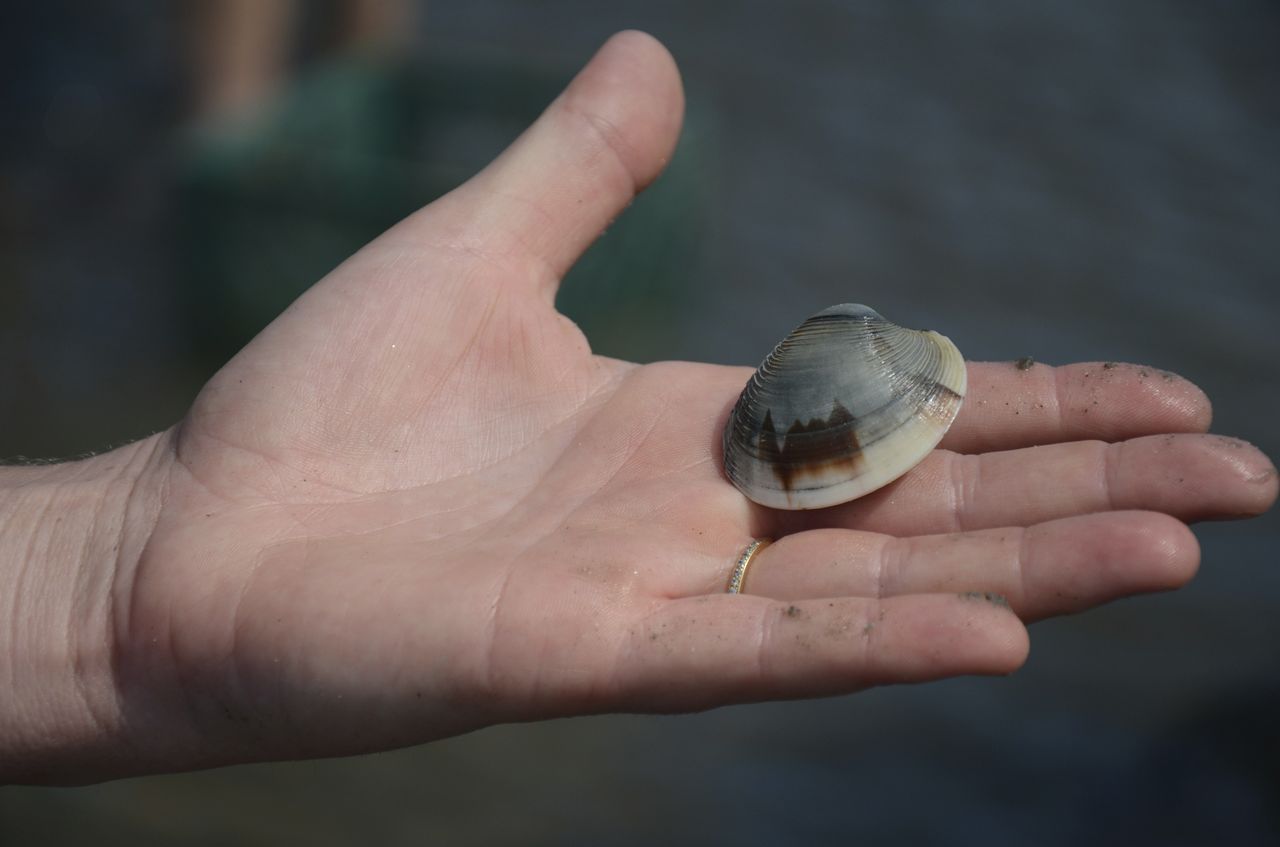 By Dale Leavitt
Associate Professor & Aquaculture Extension Specialist
Roger Williams University
Question: What's up with the markings on some RI clams?
The normal "white" quahog that we usually see in the bay are referred to (in science speak) as the "alba" variety. Those with a reddish-brown pattern on their shell are referred to as "notata" variety. Both are normal, native clams that can be found naturally in RI waters. The only difference is that one has a different shell color than the other. It is a simple, natural single locus variation in the genetics of the clam.
Normally, the natural population of wild "notata" clams (the ones with the reddish-brown zig-zag pattern on their shell) occur at about 1-2% in the wild. When we breed clams for enhancement, we increase the percentage of those clams by simply crossing notata clams with notata clams. In the wild this does not happen often, for the density of wild notata's is so low. When we do it in the hatchery, the number of notata clams is about 75% of the total. So when we raise and release clams for enhancement, we can track our clams by counting how many notatas there are in the catch. Anything over 2% means that we are having success with our plantings. For example, the Shellfishermen's Association planted about 500,000 notata clams in Green's River (Potowomut) in (about) 2004. When the area opened for fishing three years later, the catch was about 25-30% notata's, suggesting that our enhancement program was working well.
A large number of the clams that were caught in Galilee during the July 23rd Clamming Class were notatas and they were harvested from an area where the Rhode Island Shellfishermen's Association have been planting enhancement clams for the past three or four years. So, again, the enhancement program is working. In this case, the fishermen are planting the nursery reared clams there specifically to help out the recreational harvest for the tourists and state residents.